GOOD LIFE GOALS CONSULTATION
20 November 2020
IT IS TIME TO RAISE YOUR VOICE!
We are launching a Worldwide consultation around the Good Life Goals!
What are the Good Life Goals ?
The Good Life Goals are a kids friendly alternative of the 17 Sustainable Development Goals, created by the UN 2015 to aim at a better world. They set the pattern to follow for a better tomorrow.
The Good Life Goals' Platform
Its operation is very easy: the experience lives in the voting tool. Led by a smiley mascot, the voter will have to explore the 17 goals to learn more about each. Every goal is linked to a question sometimes related to football. The goal? Learn in a fun way!
The Good Life Goals platform will offer, starting on November 20th, the opportunity for kids from around the globe to raise their voice and act for their future by voting for the most important goal according to them. In the end, we will get a a global picture of kids' expectation regarding tomorrow's world. The results of this worldwide consultation will be revealed mid-January.
On the platform, these goals are separated in 4 items: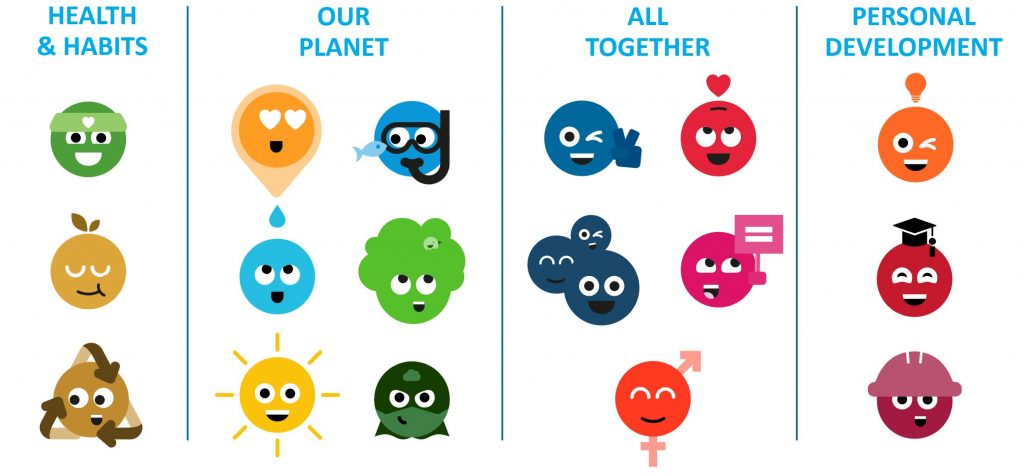 At the 2019 Danone Nations Cup's World Final in Barcelona, 700 participants from all around the globe had the opportunity to express themselves and to act on their future through a large "Good Life Goals" vote. At the end, the top Good Life Goals were: